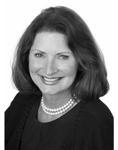 Team Strauss
Christine has been selling real estate in this area since 1996. She is responsible for training the new real estate professionals at Ocean Atlantic Sotheby's International Realty. Consistently winning awards for sales performance, Christine welcomes back her satisfied clients with the same enthusiasm she gives to her new clients.
Prior to her real estate career, Christine worked in the medical field as a licensed nurse. This experience of caring for people is reflected in her day to day business activities. Her sharp business talents have built successful radiation/oncology practices in Central New Jersey and Southern Florida. Christine contributed to the new Cancer Centers in Berlin, MD and in Salisbury, MD. She also served with the Hospice organization in Salisbury. Christine volunteers with the Rehoboth Main Street's Fourth of July Committee and has been the Chairman of the Beebe Medical Foundation's Art Auction for several years.
Ocean Atlantic Agency and Christine Strauss have been an excellent collaboration. Her mentoring skills, personal enthusiasm has had a charismatic effect on the staff at Ocean Atlantic Sotheby's International Realty.